Deep Soaking Tub Installations
Indulge in the ultimate relaxation and rejuvenation with our exquisite deep-soaking tub installations. At Parthenon Shower & Bath, we understand the importance of unwinding after a long day, and our deep-soaking tubs are designed to provide you with a luxurious bathing experience like no other. Immerse yourself in tranquility and let the stress melt away.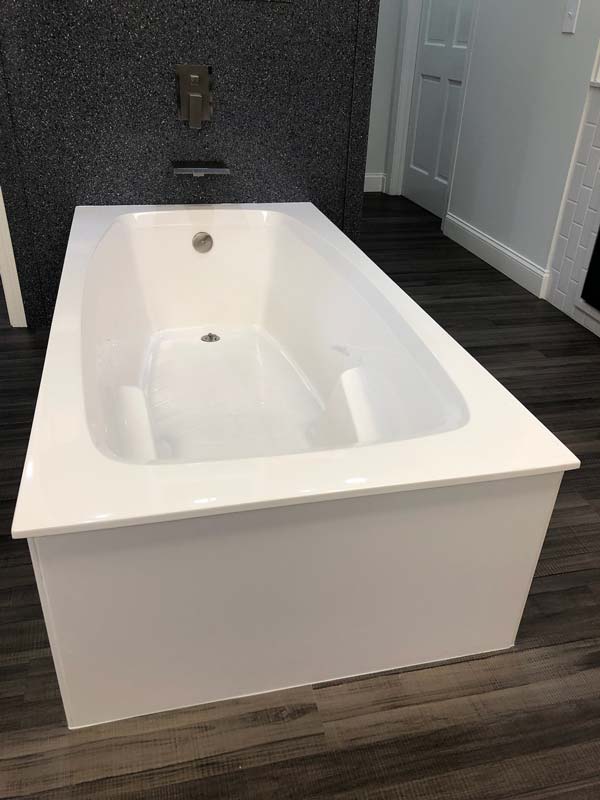 Unmatched Comfort
Our deep-soaking tubs are meticulously crafted to deliver unparalleled comfort. With their extra depth and ergonomic design, these tubs allow for full-body immersion, enveloping you in soothing warmth and providing therapeutic benefits for your muscles and joints. Experience the bliss of a true spa-like retreat in the comfort of your own home.
Customized Design
We believe that your deep-soaking tub should be a reflection of your personal style and preferences. Our team of skilled professionals will collaborate with you to design a customized installation that seamlessly integrates into your bathroom. From contemporary to classic, our wide selection of finishes, materials, and accessories ensures that your deep soaking tub becomes a centerpiece of elegance and relaxation.
Key Features
Deep and spacious tubs for complete immersion
Comfortable armrests and backrests for added support
High-quality, durable materials for long-lasting beauty
Anti-slip surfaces for safety and peace of mind
Contact Us
Are you ready to experience the rejuvenating power of a deep-soaking tub? Call us at (864) 297-5768 or email us at parthenonmarbleofgreenville@gmail.com for deep-soaking tub installations and more. Be sure to visit our Facebook page for inspiration and updates. Let us help you create the bathroom oasis you've always dreamed of. Your journey to ultimate relaxation begins here.