Walk-In Showers by Parthenon Shower & Bath
Step into luxury and convenience with our exquisite range of walk-in showers. At Parthenon Shower & Bath, we understand that your bathing experience should be both comfortable and safe. That's why our walk-in showers are designed to provide a seamless blend of functionality and style, catering to your specific needs.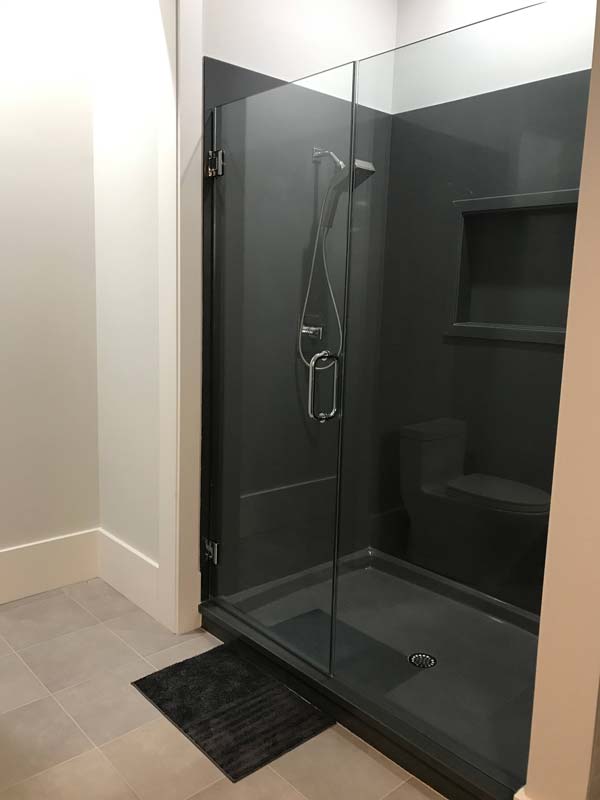 Enhanced Accessibility
With our walk-in showers, accessibility is never compromised. Our expert team ensures that your bathing space is easily accessible, offering a level entry that eliminates the need for stepping over high barriers. This feature is particularly beneficial for individuals with mobility challenges or seniors seeking a safer bathing solution.
Customized Design
We believe that your walk-in shower should reflect your unique taste and complement your bathroom's aesthetics. Our team of skilled professionals will work closely with you to create a personalized design, incorporating premium materials and finishes that exude elegance and sophistication.
Key Features:
Spacious and open layout for unrestricted movement
Slip-resistant flooring for added safety
Convenient seating options for comfort and relaxation
Stylish grab bars for extra support
State-of-the-art showerheads and fixtures for an indulgent bathing experience
Transform Your Bathroom
Upgrade your bathroom with our exceptional walk-in showers and elevate your bathing experience to new heights. Whether you desire a sleek and modern design or a timeless and classic look, our team will bring your vision to life.
Contact Us
Discover the perfect walk-in shower for your home today. Call us at (864) 297-5768 or email us at parthenonmarbleofgreenville@gmail.com to schedule a consultation with our experts. Be sure to visit our Facebook page for more inspiration and updates. Your dream bathroom awaits!