Convenient and Accessible Low-Entry Showers
Welcome to the world of convenience and accessibility with our exceptional range of low-entry showers. At Parthenon Shower & Bath, we understand the importance of a bathing solution that caters to your specific needs while ensuring safety and comfort. Our low-entry showers provide a seamless transition into your bathing space, making it easier than ever to enjoy a refreshing and relaxing shower.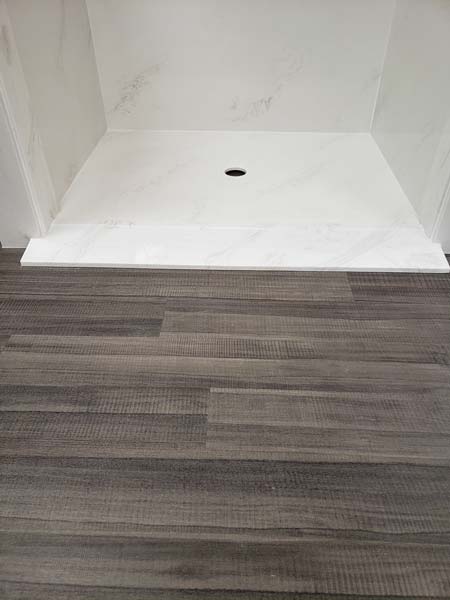 Easy Access
Our low-entry showers are designed to provide effortless access for individuals with mobility challenges or those who prefer a more accessible bathing experience. With a minimal step-up height, these showers eliminate the need for high barriers, allowing for a smooth and safe entry into your bathing area.
Personalized Design
We believe in creating showers that not only enhance accessibility but also elevate the aesthetics of your bathroom. Our team of experts will collaborate with you to design a low-entry shower that aligns perfectly with your style preferences and complements your existing bathroom decor. Choose from a variety of premium materials, finishes, and accessories to create a unique shower space that reflects your personality.
Key Features
Low step-up height for easy entry and exit
Slip-resistant flooring to ensure stability and safety
Thoughtfully placed grab bars for added support
Adjustable shower heads and fixtures for personalized comfort
Customizable seating options for relaxation and convenience
Transform Your Bathroom
Upgrade your bathroom with our remarkable low-entry showers and transform it into a space that combines functionality, safety, and style. Our dedicated team will guide you through the entire process, ensuring a seamless installation and exceptional results that exceed your expectations.
Contact Us
Are you ready to enhance your bathing experience with a low-entry shower? Call us at (864) 297-5768 or email us at parthenonmarbleofgreenville@gmail.com to schedule a consultation with our experts. For more inspiration and updates, visit our Facebook page. Let us help you create the bathroom of your dreams, designed with your needs in mind.