Enjoy Elegantly Installed Handicapped-Accessible Showers
At Parthenon Shower & Bath, we believe that everyone deserves a safe and comfortable bathing experience. Our handicapped-accessible showers are thoughtfully designed to meet the unique needs of individuals with disabilities, providing a bathing solution that promotes independence and peace of mind. With our expertise and dedication, we are committed to transforming your bathroom into a space that is inclusive and accommodating.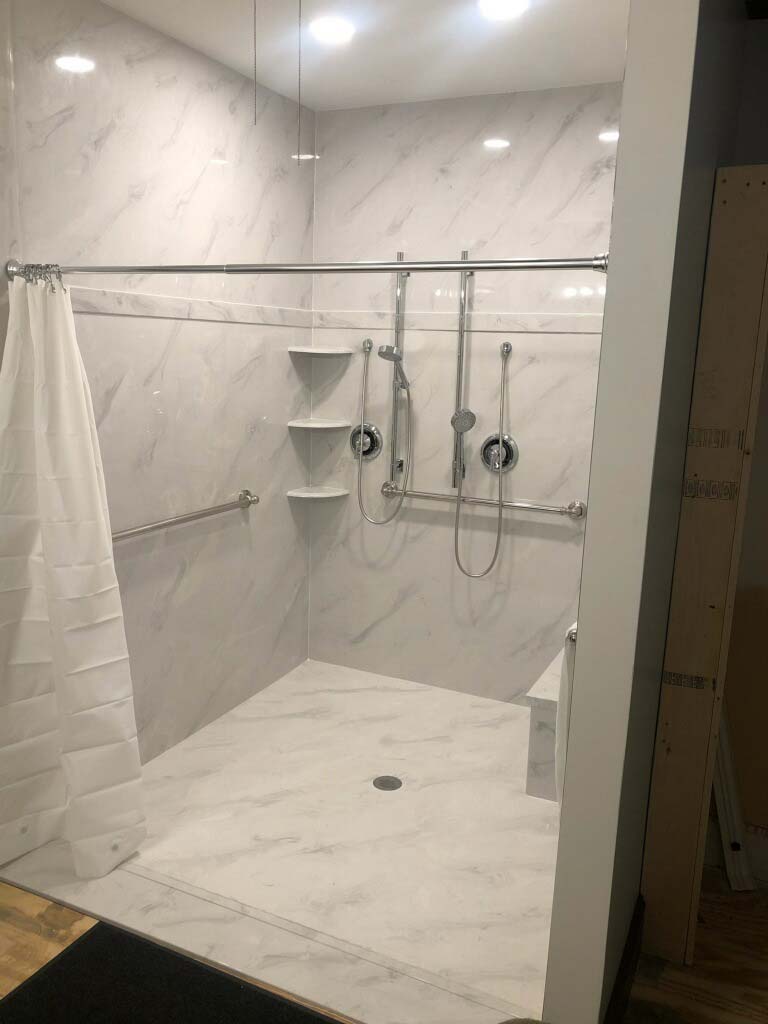 Enhanced Accessibility
Our handicapped-accessible showers are meticulously crafted to ensure maximum accessibility. We prioritize safety and convenience by incorporating features such as low-entry thresholds, wide openings, and grab bars strategically placed for stability and support. These showers offer individuals with disabilities the freedom to bathe with confidence and ease.
Customized Solutions
We understand that each individual has specific requirements, which is why we offer customizable solutions. Our team of experts will work closely with you to create a handicapped-accessible shower that caters to your unique needs and preferences. From adjustable seating options to specialized fixtures and controls, we strive to make your bathing experience as comfortable and convenient as possible.
Key Features
Spacious shower area to accommodate mobility aids
Non-slip flooring for enhanced safety
ADA-compliant grab bars and handrails for added support
Shower seats or benches for comfortable bathing
Optional handheld showerheads and thermostatic controls
Contact Us
Take the first step toward handicapped-accessible showers and a more accessible bathing area today. Reach out to us at (864) 297-5768 or email us at parthenonmarbleofgreenville@gmail.com to schedule a consultation with our knowledgeable team. For more information and inspiration, visit our Facebook page. Let us assist you in creating a bathroom that meets your unique accessibility needs, so you can enjoy a bathing experience that is safe, convenient, and tailored to you.